Dennis with Dao girls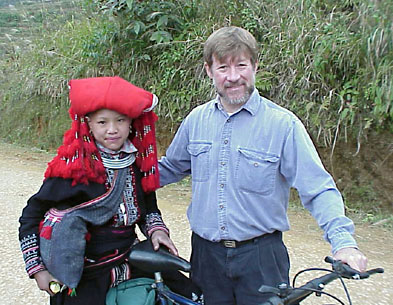 Dennis Long giving a ride on a mountain bike to a Red Dao ('zow') girl near Sa Pa, northwestern Vietnam.
One the most numerous of Vietnam's many ethnic minorities, the Dao mostly live along the Vietnam-China border. The women keep long locks of hair tied up in elaborate turbans.